Regulated Mortgage Advice
If you wish to buy a house having never owned a house before you require a first-time buyer's mortgage. As a first-time buyer you may be eligible for products unavailable for buyers with an existing mortgage and you may also qualify for assistance through the government Help to Buy scheme.
If you are interested in understanding whether you are eligible for a mortgage, either as a first-time buyer or otherwise, you should seek the advice of a qualified mortgage advisor.
Sword Finance are commercial finance brokers and therefore not authorised to advise on regulated borrowing or residential mortgages
Affordability & Eligibility
During a mortgage application, lenders assess your affordability by looking at your income and expenditure by comparing your annual income including salary plus all other income. Your expenditure will be an assessment of all outgoings, including credit card and loan debts, household bills, childcare, travel and general living costs.
The lenders will also check your credit history and current profile to assess your reliability and creditworthiness.
Your affordability calculation is a combination of net income and creditworthiness.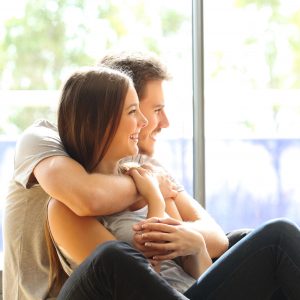 Loan To Value
Lenders base the amount they will lend against a property on their maximum loan to value (LTV), this is expressed as percentage of the purchase price of the property rather than the market value. If a lender is prepared to lend at 85% LTV they will lend up to £85,000 per £100,000 property value.
Therefore, if a property is valued at £200,000, at 85% LTV the maximum loan offered would be 85% x £200,000 = £170,000. In this example, the deposit required would therefore be £30,000. Lenders may also require an arrangement fee which may or may not be added to the loan.
Other costs to bear in mind would include valuation, solicitors' legal fees, agents and broker fees.
Agreement in Principle (AIP)
Before you start viewing properties, you may wish to ask a lender to assess your affordability by requesting an agreement in principle (AIP) either directly from a lender or from a regulated mortgage broker. a couple of lenders. An AIP will give you an idea of how much you can borrow and give estate agents confidence that you are serious and should qualify for a mortgage.
Be aware that credit searches will be carried out which will appear on your credit profile. Large numbers of searches may have a temporary detrimental impact on your credit score so you should keep such searches to minimum.
An AIP is not a mortgage offer, merely an indication of what you may be able to borrow including an indication of the terms such as the interest rate and arrangement fees. Lenders are continuously reviewing and assessing the cost of funds and the market generally, so the terms of an AIP are always subject to change without notice.
Government Help to Buy
Currently available government Help to Buy schemes designed to help first time buyers include
– Help to Buy: Shared Ownership (For those who can't afford a mortgage to purchase 100% of your home)
– Help to Buy: Equity Loan (A loan from the government that you put towards the cost of a newly built home).
For more details of either of the above, please follow the link below or seek the advice of a qualified mortgage adviser.
Joint mortgage
What is a joint mortgage?
A joint mortgage may allow you to buy a property with one or more other people by getting a mortgage in the names of both or all of you.
Everyone named on the mortgage is responsible for making repayments. You can decide between you how you share the equity in the property. This is the percentage of it that you own, which increases as you pay off more of the mortgage.
If you are considering a joint mortgage in addition to seeking the advice of a qualified mortgage advisor you should also seek independent legal advice to understand what would happen should one or more party decide they wish to exit the arrangement.
Mortgage Product Examples
Fixed rate mortgages: a fixed rate mortgage will keep your monthly mortgage repayments at a set rate for two, three or five years – although in some cases, you can fix for as long as 10 years. At the end of the discounted rate the mortgage will usually revert to the lender's standard variable rate.
Tracker mortgages: a tracker mortgage usually tracks the Bank of England's base rate, which means that the amount of interest you pay each month could go up or down, depending on what the Bank of England base rate does. If you decide to go for this option, make sure you could afford your repayments if interest rates rose.
It would be worth assessing your options 3-6 months in advance of the end of the discounted rate to see whether you wish to arrange a further discount rate deal or drop onto the standard variable rate.
Discount mortgages
A discount mortgage is a home loan where the interest rate is pegged at a set amount below the lender's standard variable rate (SVR) for either a set period (e.g. two or five years) or for the entire mortgage term. The SVR is an interest rate set by your lender, which it can raise or lower by any amount and at any time.
Offset mortgages: if you have a savings account with your bank and you also decide to take out a mortgage with that bank, you might be able to offset the amount of interest you pay on your mortgage.
Are you a first-time buyer looking for a mortgage?
Sword Finance are Commercial Finance Brokers and therefore not authorised to advise on regulated borrowing and regulated mortgages.
Click the following link for a digital business card to save to your contacts and review the range of services available to you: https://card.pramaze.com/razvan-syyed.